Since I turned cautious on stocks in early May, the market has been treading water with minimal volatility. If the year ended today, the S&P 500's intra-year decline of 4% would be the 2nd smallest in 35 years.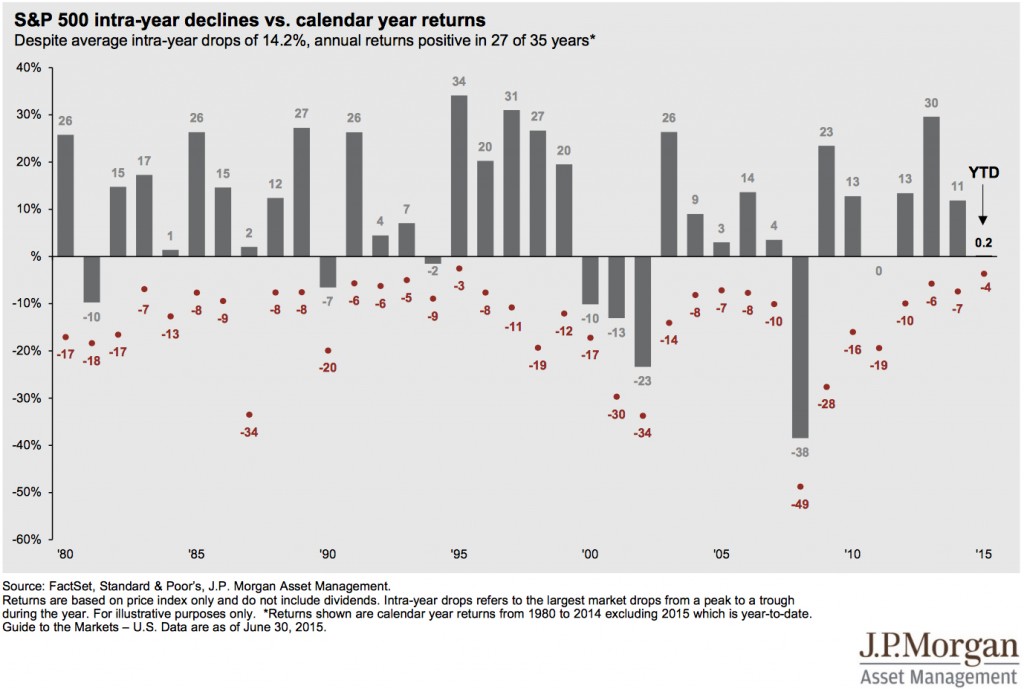 This would be highly unusual for a year in which corporate earnings estimates have been slashed and economic growth has disappointed. Moreover, we have seen significant deterioration in the market's breadth with the utilities and transports both having already corrected 15%.
I believe one reason that the major averages are holding up is that expectations of Fed rate hikes have been pushed back.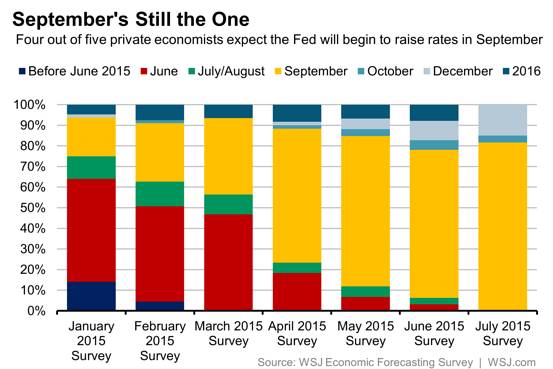 Coming into 2015, economists were projecting the first Fed funds rate increase to take place in June — now they believe it will occur in September. Market participants, on the other hand, are betting on December as seen in Fed funds futures pricing. By pushing out expectations of rate increases, the Fed has in effect eased.
However, I believe there is a reasonable chance the Fed could move in September. Fed chair Janet Yellen has repeatedly said that the Fed will not wait for inflation to hit its target. All that is needed is confidence that inflation is moving towards its target. If job growth continues at its recent pace, then it will be hard for the Fed to justify emergency level rates with unemployment approaching 5%.
Therefore, the July and August inflation and jobs data will be worth paying attention to. 200,000+ monthly job growth with rising inflation will cause the Fed to move in September. Since this is not currently priced into the markets, a major stock market correction could ensue. However, weak economic numbers could lead to a Fed on hold and a continuation of the recent choppiness or a slight move higher.
Nevertheless, the 4% year to date correction in the S&P 500 seems too mild to me, and I will wait patiently for more of a pullback.