Since the February 11th bottom at 1810, the S&P 500 has rallied 14%. The market is now within 3% of an all-time high. Although the market could pullback in the short-term, the technicals of the rally lead me to believe that the February 11th bottom could hold.
As I mentioned previously, I do not believe that the selloffs we have seen over the last year were fundamentally justified. Although there has been extensive media coverage about a possible US recession, the economy continues to grow at around 2%. The economy probably would be growing faster if it were not for the plunge in capex spending in the energy sector. This negative effect should lessen in the coming quarters. Moreover, there are signs that the US manufacturing sector, which was hurt by the strong dollar and weak global economy, has bottomed.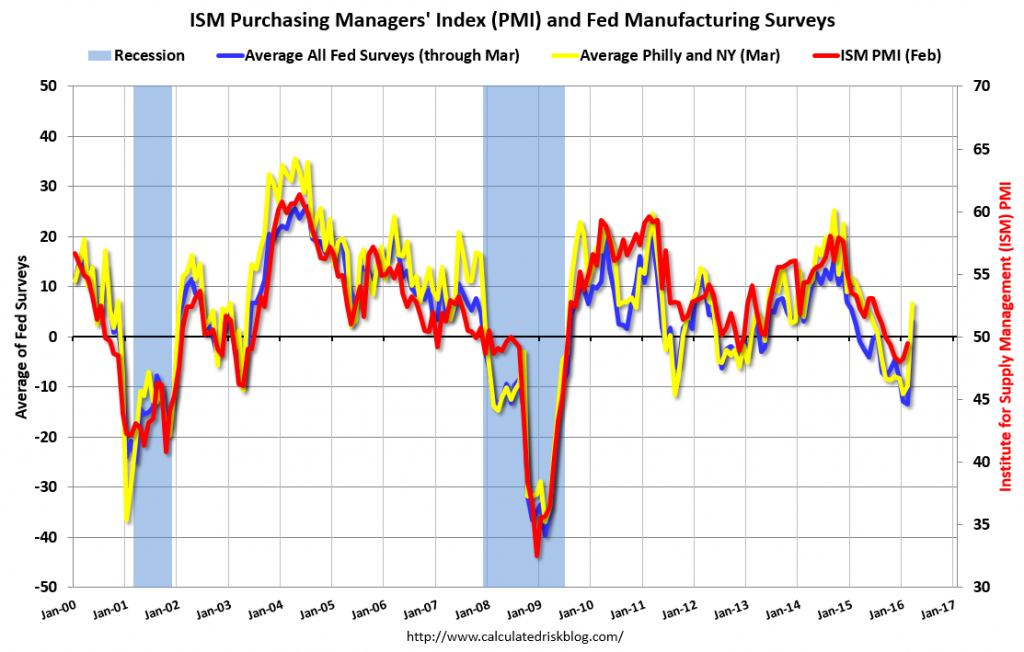 The decline in corporate earnings has also been citied to justify the stock market's troubles. However, even with the cut in earnings estimates the S&P 500 trades at 17.5 times forward earnings – a historically cheap valuation given the low interest rate environment. And if the US dollar continues to weaken and the oil price continues to increase, then earnings could surprise to the upside.
Instead, I attribute the market sell off to a bull market that lasted several years without a meaningful correction and overwhelming bullish sentiment. The decline in earnings coupled with the first Federal funds rate increase in nine years provided the catalyst for market turmoil.
Last year, market breadth provided a warning about an impending correction when it deteriorated as the S&P 500 remained near highs. The rebound at year-end was characterized by narrow breadth, which signaled a false rally and new lows were around the corner. Given how breadth has helped to forecast stock market moves, it is encouraging that the current rally has been broad-based.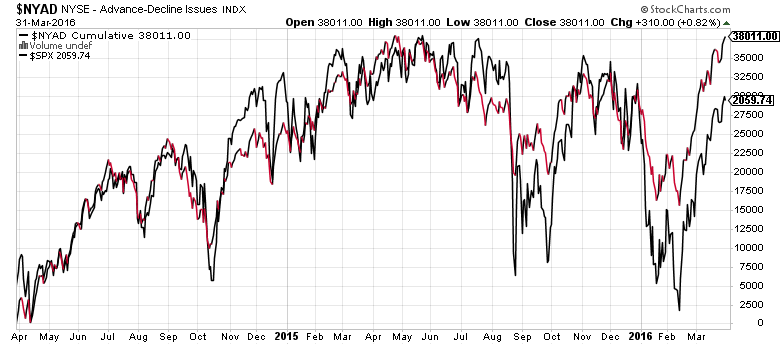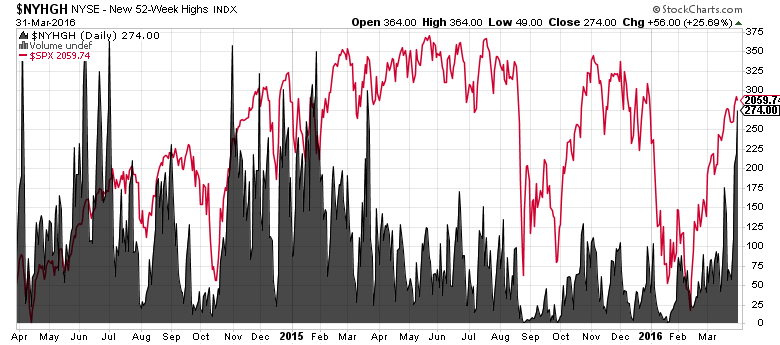 Although I am concerned that the financials have not performed better during this rally and the market is overbought, economic fundamentals and market breadth indicate that the lows have been seen for this correction and new highs could be forthcoming later this year.